Sometimes you have to trust your instincts – and never mind the numbers. That, in a nutshell, was the situation that Center Manufacturing Inc. found itself in six years ago as it negotiated with Sony Corp. of America on a bid to supply welded frames for the Trinitron TV sets made in Sony's San Diego manufacturing facility.
Sony had decided that Center, a precision metal fabricator based in Byron Center, Mich., had the makings of a good business partner. But the two companies were at loggerheads over price. Sony was pretty firm about what it was willing to pay for the frames. But Center executives weren't convinced they could live with Sony's target price.
"We were scared, actually," confides Dick Nielsen, who became Center Manufacturing's president and CEO in mid-June following a management/employee buyout of the 25-year-old firm. "At that time, we were a much smaller company than we are today."
Tooling up for the Sony business meant a capital investment of nearly $1 million and installation of new process technologies, including shot blasting and heat treating, which it had little or no experience with. Moreover, the company – founded as a metal-stamping outfit – would be working with a very specialized grade of steel, formulated to Japanese specifications. And the aperture grill (AG) frames would have to be stamped, precision welded, and milled to very tight tolerances – to avoid problems with expansion and contraction when the frames are exposed to intense heat inside a TV set.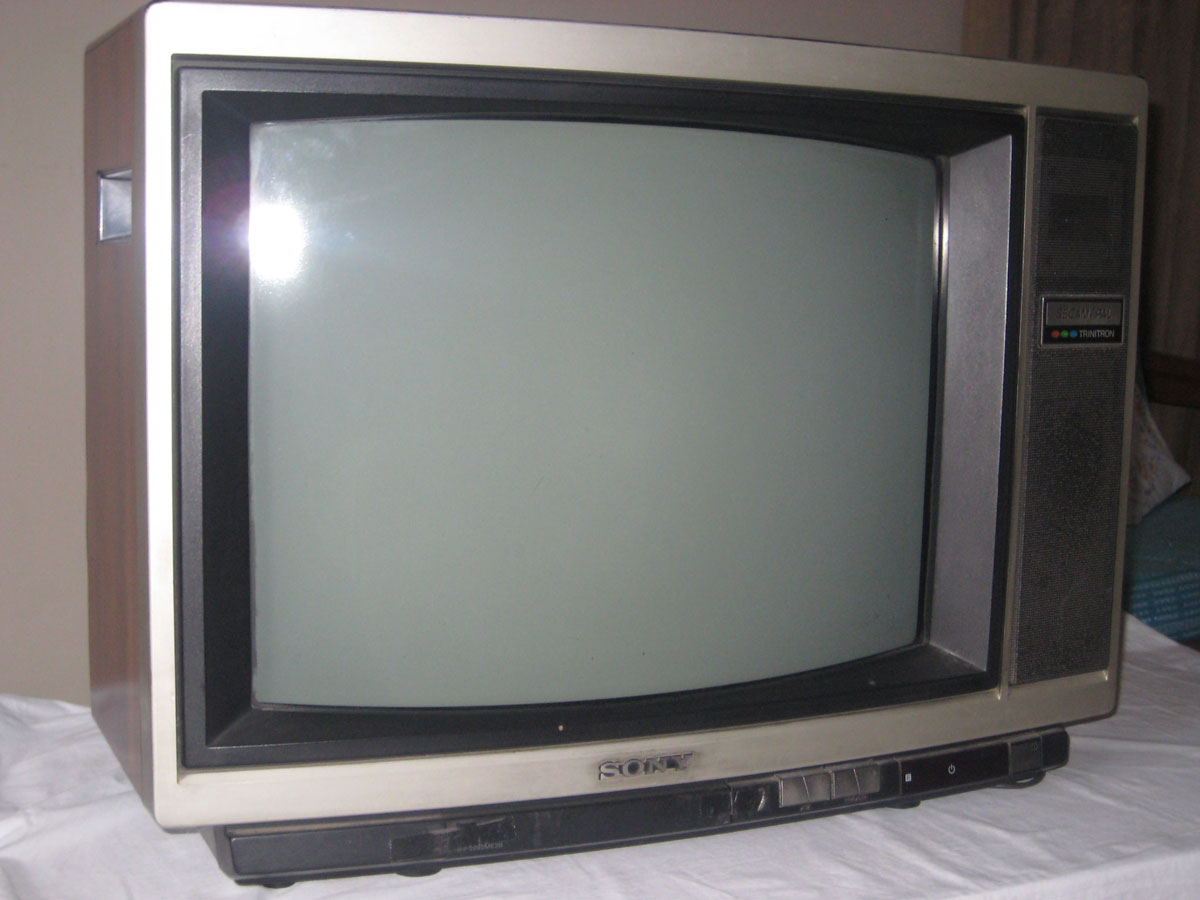 "We were looking at having to hold tolerances of plus or minus a quarter of a millimeter on components coming off the presses," Mr. Nielsen recalls. "At the time, we weren't sure that was possible with this [steel] material. We hadn't had any experience with it. And we were afraid of making a mistake, because the financial stakes were quite high."
But Sony was confident that the Michigan firm-chosen after an extensive search – had what it takes to handle the job. "They thought we could get together on a price," Mr. Nielsen recalls. "Finally, they said, |We're going to take you to Japan and show you how to manufacture it."'
Sure enough, soon afterward, Mr. Nielsen and Dennis Smith, a Center project engineer, flew to Nagoya, Japan, where they visited Yajima Kogyo, one of Sony's established frame suppliers. "We got a real dose of confidence," Mr. Nielsen says. "Plus, we went to school. Their vendor actually showed us how to design the equipment we'd need."
The visit alleviated most of Center's concerns about manufacturing feasibility, and, subsequently, the disagreement on unit price was resolved.
"But, frankly, we kind of took a leap of faith," Mr. Nielsen says. We could never really justify the numbers that we got our price down to. Yet it was something that we wanted to do. And it has turned out real well. In retrospect, the $1 million investment we made is probably the best million dollars we've ever spent."
Today, Center is producing frames for the 20-in. Trinitron TV at a rate of more than 2 million a year – nearly triple the original volume. About 30% of its output is now exported to a Sony plant in Singapore. Perhaps more significant, the Sony contract – which paved the way for business from other Japanese transplants – has spurred Center's growth from a $20 million-a-year firm in 1988 to about $55 million this year, a period during which its employment climbed from 130 to more than 400.
Along the way, however, there were a few bumps in the road.
One of the things Sony looks for in a supplier, advises John Pion, director of purchasing for Sony Electronics Inc., is the ability not only to meet stringent quality standards, but to maintain them as volumes double and triple. "Some suppliers are very good at a certain volume, but their quality drops off when the volume goes up," he notes.
Early on, Center struggled with quality problems. "They had a very slow start-up," recalls Arden Adelgais, purchasing manager for Sony's display-tube business, who has worked closely with the Michigan company. "There were problems in welding the frame and then milling it down to the proper radius. It took them about five months to be able to build up volume and maintain quality."
But Sony wasn't about to let its new partner dangle unaided in the winds of start-up difficulties. In mid-1989, engineers from Sony's San Diego complex and from Yajima in Japan paid a series of visits to the suburban Grand Rapids plant to help Center's engineers "tweak the equipment" and make adjustments, Mr. Adelgais recalls. The entourage from Japan included Hisao Kume, the chief inventor of the Trinitron frame, who spent many days at Center offering advice and encouragement.
Today, the Michigan firm produces more than 180,000 AG frames a month – with a low defect rate. "They have no real quality problems," Mr. Pion says. "There is no doubt in my mind that they are a world-class supplier."
And there is no doubt in Mr. Nielsen's mind that Sony is a world-class customer.
"They are good people to do business with," he says. "They are extremely demanding. They know what they want – and they know why they want it. But they are very reasonable. I think that we, as a company, are better because of the discipline we've learned from doing business with them. And technically we're much better. We didn't have any robotic experience, for example, until we took on the Sony project." Now the company has about 30 robots in its three plants, two in Byron Center and one in Cobourg, Ont.
"Technically, this project has taken us to another level," Mr. Nielsen says. "So our success as a corporation because of this piece of business really transcends the profit we make on it. And I think the credibility we've gained by doing business with a well-known Japanese company has opened some doors for us." Center's customer base now also includes such names as Honda, Nippondenso, Yamaha, Toshiba, and Yamakawa (a subsidiary of Nissan).
Sony, one of the pioneers in Japan's movement to transplant manufacturing operations, built its first North American plant in San Diego in 1972. Initially, it simply assembled components produced in Japan. But during the last 20 years, manufacturing operations – and component sourcing – have been shifted to the U.S.
When it decided in the late 1980s to seek a U.S. supplier for AG frames, Sony sought out vendors it would feel comfortable with. "They really looked hard at the philosophy of the company," recalls Derek Cushman, Center's sales director. "They wanted to know whether we were willing to learn and to work with them for the long term."
Mr. Pion points out that one of the characteristics Sony seeks in a supplier is a willingness to jointly pursue cost reduction. And Center's efforts along that line have been aided by volume increases related to its exports to Sony plants in Japan and Singapore, which Mr. Pion and Mr. Adelgais helped to arrange. They were instrumental in persuading Sony executives that exporting U.S.-made frames would reap cost benefits stemming from economies of scale. Besides, the notion of ushering a supplier into the export arena is not inconsistent with Sony's philosophy of "local globalization," Mr. Pion says. "If we find a world-class supplier, we can send its products anywhere in the world."
That philosophy paid an unexpected dividend last fall, when Sony officials feared that a pending shortage of AG frames might force a production shutdown at its TV plant in Inazawa, Japan. In a closely coordinated effort, Mr. Nielsen and his team at Center came to the rescue, expediting the transportation logistics, to get urgently needed frames to Japan in just 15 days. It was the Michigan firm's turn to live up to the code of supply-chain partnership.
Other U.S. companies could learn a thing or two from business dealings with Japanese-owned firms, Mr. Nielsen suspects. "But I think most American companies get discouraged before they get the opportunity to do business with a Japanese-owned customer," he says. "It takes a lot of perseverence to develop into a supplier that can do business with a Japanese account. But what I've found with Sony and some of our other Japanese customers is that loyalty to the vendor makes it a true partnership. They spend a lot of time and invest a lot in developing a supplier. It's not just a case of going with the low bidder."
Sure, Sony got the price it wanted – as well as the quality it expects. But the partnership clearly hasn't been one-sided, Mr. Nielsen asserts. "It has turned into a win-win relationship for both of us."
SONY GOES AMERICAN
Key decision-making shifted from Japan to San Diego in 1987.
When Sony Corp. established its first U.S. manufacturing facility in San Diego in 1972 – at a time when American TV manufacturers were moving their production offshore in search of cheaper labor – it was strictly an assembly plant. All of the key components came from Japan. But in the years since, Sony has gradually expanded its U.S. manufacturing capability and its reliance on domestic suppliers.
"With relatively high labor costs in the U.S., it did not make good business sense to have only simple assembly operations here," stated Kunitake Ando, then president of Sony Engineering & Manufacturing of America (now Sony Electronics Inc.), at an industry conference early this year. "Therefore, one of our top priorities was to increase local procurement of parts, especially those of key components."
A major step, he noted, was the 1987 decision to move the business group responsible for American TV production to San Diego – which meant that product planning and design decisions would be made in San Diego rather than in Japan. "Now we can make decisions locally with those who are closest to the customer, resulting in quicker response and increased customer satisfaction." Moreover, U.S. design capability has accelerated the procurement of domestic parts. "Local design enables our American engineers to design U.S. manufactured parts into new products and models," Mr. Ando observed
John Pion, purchasing director for Sony Electronics, points out that in 1986 U.S.-made parts accounted for only about 18% of the total cost of the parts that go into the San Diego plant's Trinitron TV tubes. "Today," he says, it is about 95%."